ZZ Ward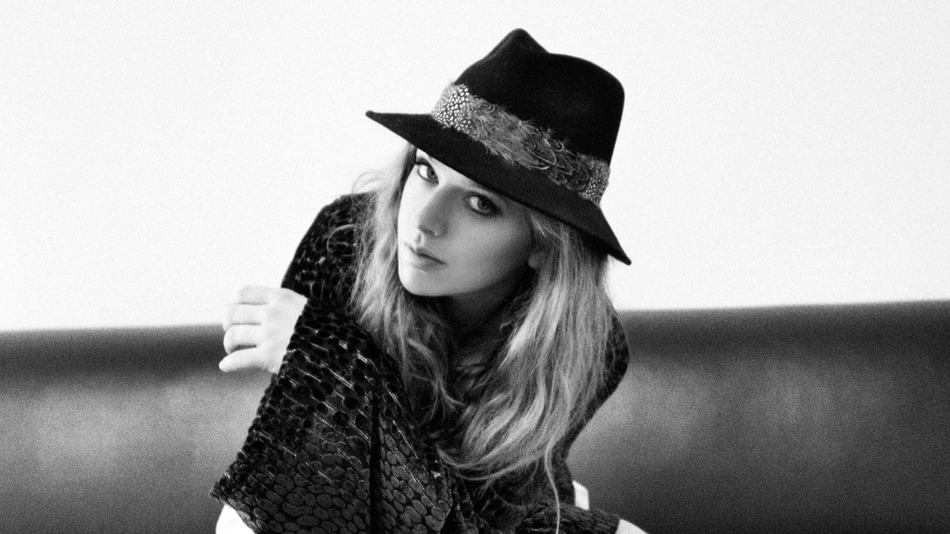 Most ladies have their "go-to" angry girl music, which typically points to the likes of Kelly Clarkson.  However, there's a new bad bitch in town, ZZ Ward.  This American born girl, Zsuzanna Eva Ward, has the R&B sound of Alicia Keys mixed with the quick hip-hop rhymes of Fergie.  Her first single, "Put the Gun Down", is a modern day version of Dolly Pardon's, "Jolene"; a situation that many of us find ourselves in competing for a boy's attention.  Ward quotes,
I got ten fingers to the sky,
My back to the wall, my white flag high,
Hair, lips, just like a gun,
She's got silver bullets on her tongue,
He's deep under her spell,
I'm screamin' out, but it just won't help
She's got high energy and high emotional songs that will surely get your blood flowing.  After listening to her entire debut album, Til the Casket Drops, there are perfect songs for so many situations.  So if you find yourself in a position of scorn, sorrow or bitterness, this album is the soundtrack to the ebb and flow of relationships, and surely to hit you on every level.  However, this is one girl not to cross.  Ward's "OVERdue" is definitely the breakup anthem to catch on.  So if you want angry girl music, baby you got it.
Open up your dirty eyes, look what you did,
Let me see your filthy hands, I caught 'em red,
I can smell the bullshit on your breath,
Got it written from your toes to your neck,
Baby, let the venom sink into your chest,
Tryin' to play me like a pawn, that's what you get,
Get up off your knees, bitch, no need to beg
I want be like ZZ when I grow up…
M