Salute to Service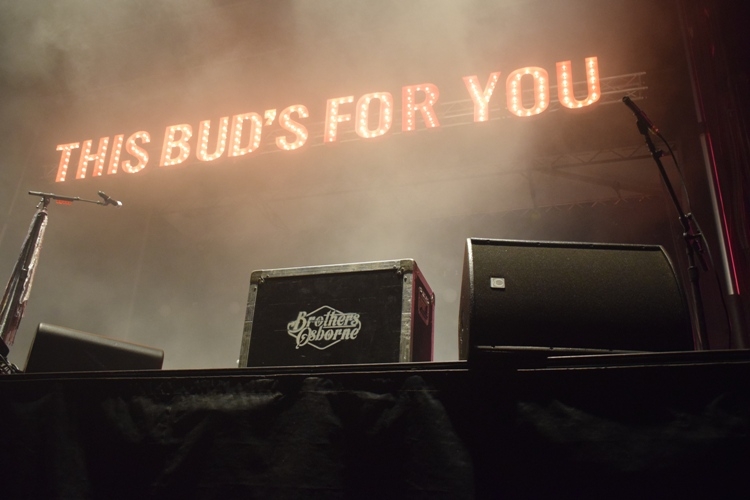 This past Friday, I attended the Salute to Service Memorial Day Concert at Joe Riley Stadium; the lineup included Logan Mize, Chase Bryant, and Brothers Osborne. As a concert setup, the stage was stationed in the perfect position within the outfield with easy access to the bar and bathrooms (thank you, festival organizers). It was thoughtfully organized by giving general admission and VIP areas a lot of room to navigate through crowds while still allowing families and non-crowd lovers access to stadium seating and lawn space for blanket lounging and playing.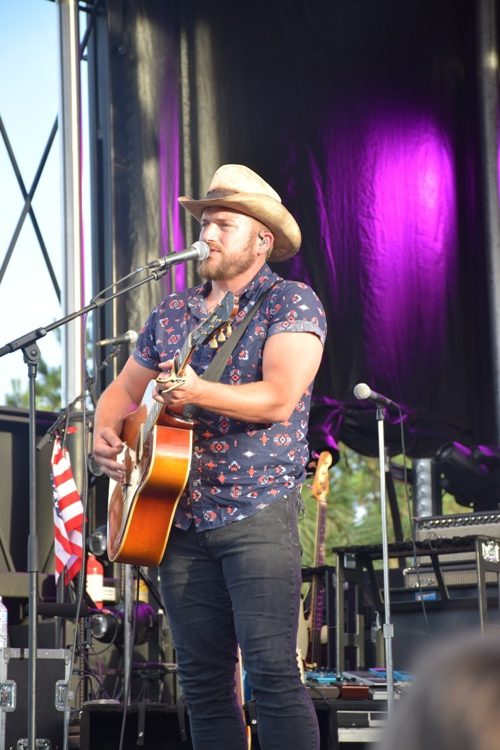 The opener, Logan Mize, started the party with popular songs, "Better Off Gone", "Ain't Always Pretty", and "Somebody to Thank". Kansas native released his latest album, Come Back Road, in 2017 climbing to #2 on iTunes Country Charts. His calm and confident demeanor made him the perfect start to the evening as the crowd began sipping their Budweisers. Mize's music complimented the beginning of a rowdy night just how his shirt showed off his perfectly toned arms. 🙂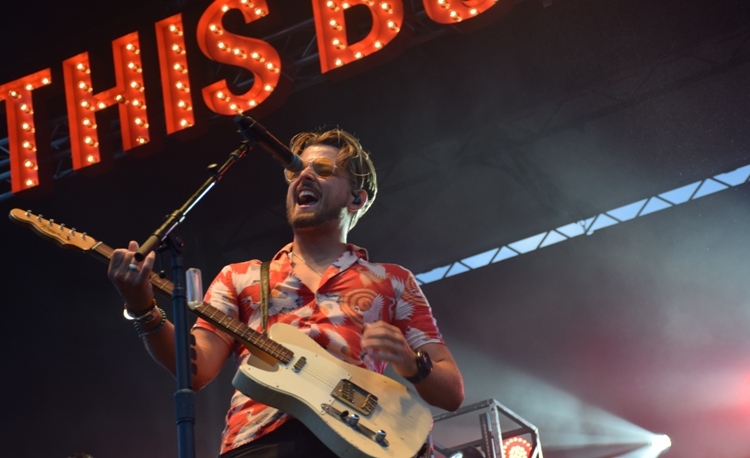 Next up in the lineup was the Texas-born singer, Chase Bryant. At this point in the evening, beers were flowing down easy which fit Bryant's no-shit-taking attitude. Over the course of several songs, Bryant cheers service men and women and making it known that if anyone disagreed with his opinion he would happily escort them outside. Bryant was a passionate and active performer showing the crowd his love for his music and of this country. His pride, high jumps, and quick feet would make him my choice as a partner on American Ninja Warrior.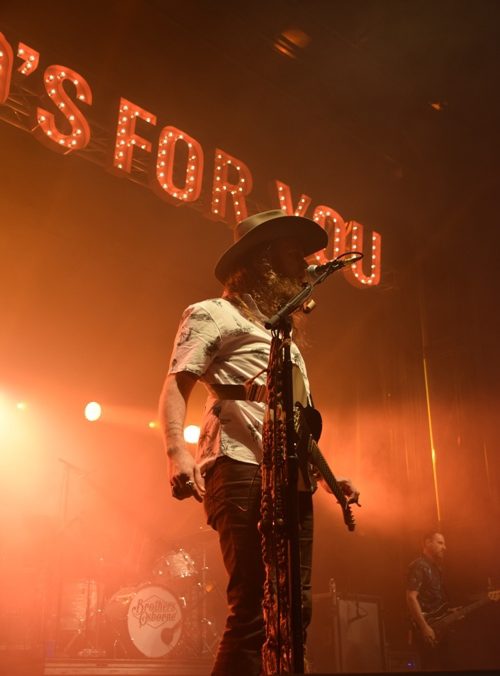 As for the main event, brothers TJ and John Osborne, aka Brothers Osborne, hit the stage around 9:30 and played for a good hour to an hour and thirty. They covered several songs from their latest album, Port Saint Joe. They changed it up with several covers from Dixie Chicks, Alan Jackson, and John Denver. This was my first time seeing Brothers Osborne and enjoyed every minute of their show. The energy on stage and off made for an awesome show. Their fans are loyal and highly spirited; singing every word and super excited to hear the music off their latest album.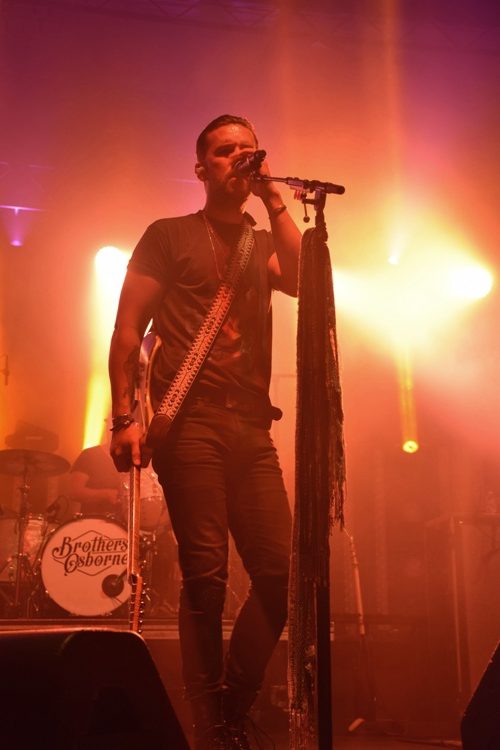 This was the perfect start to the Memorial Weekend with great music and appreciation for those that fight for our country.