Grace Potter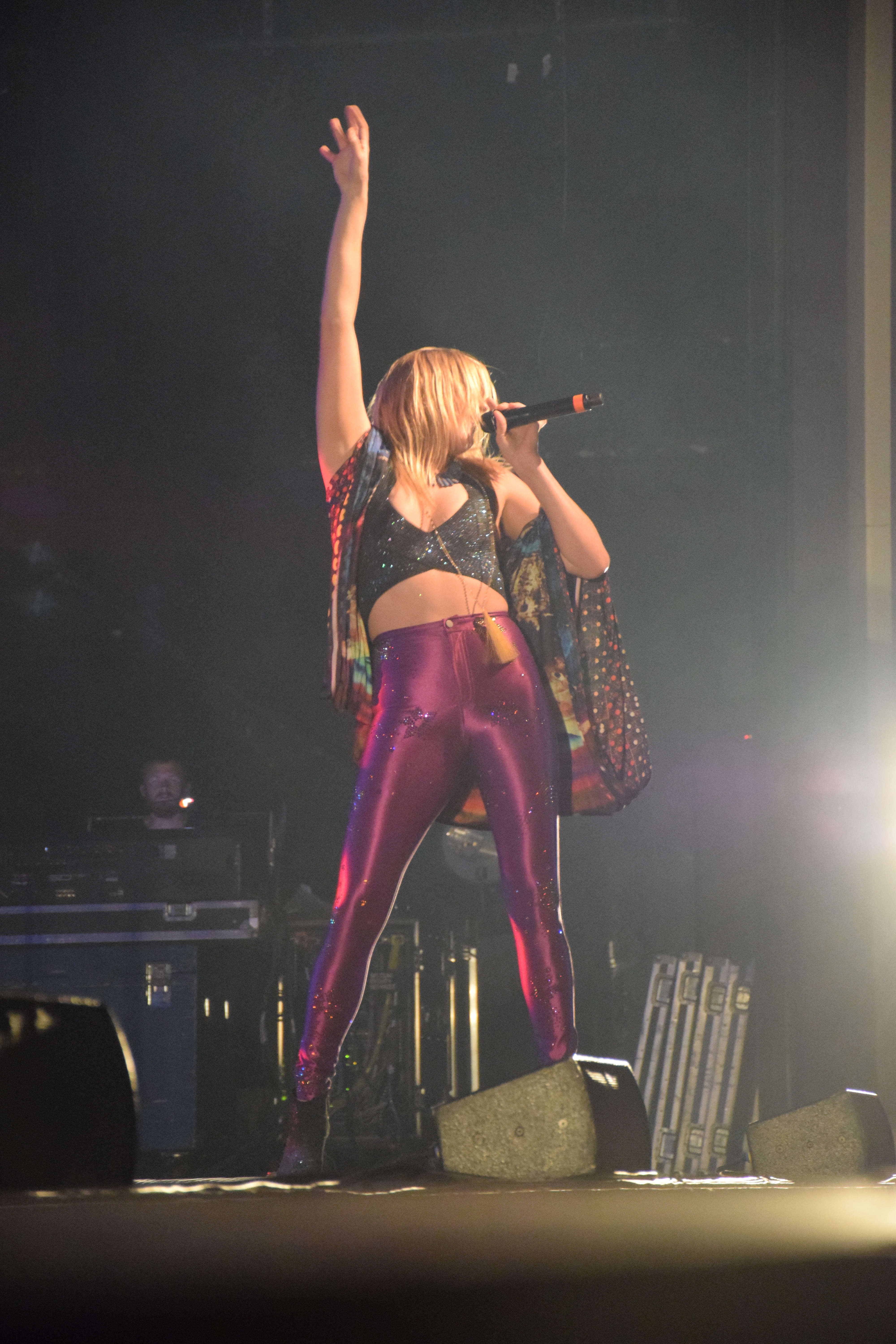 For those that attended last Sunday's Grace Potter show, I hope you are now a believer and follower. The unfortunate souls that missed out will have to live with the fact that they missed a great f***ing show. One of her best shows to date, in my opinion. However, I am a biased audience, having seen her four other times prior to this showing at the North Charleston Performing Arts Center.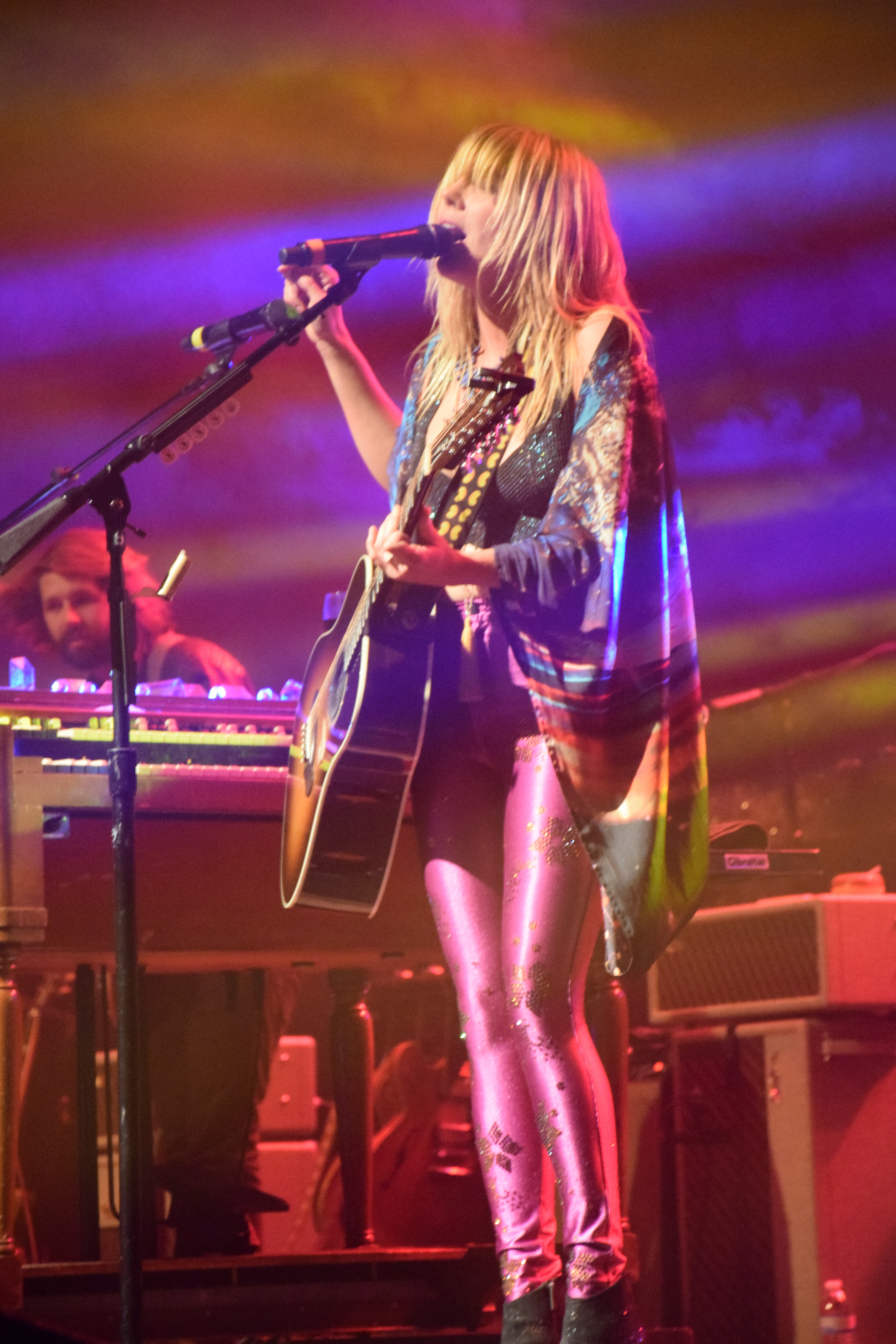 Potter, a woman that lives by few rules, schooled the crowd on her one true rule: experience the show however it feels true to you. "If you buy a ticket to the show, you should be able to stand or sit wherever you choose", stated Potter after her first few songs. Now, you didn't have to tell the crowd twice; with that statement, the concert-goers rushed the stage.
Potter's show centered around tunes from her latest solo album, Midnight. However, she made sure to include some old Nocturnal faves ("Low Road", "Stars", "Nothing But The Water", "Medicine", "The Lion, The Beast, The Beat", and closing out with "Paris"). Potter's stage presence is unlike anyone I've ever seen. She jumps, skips, twirls across the stage all while in heels, skintight pants and crisscross brassiere. This is a woman that honors and appreciates her fans even down to shaking every person's hand in the front row.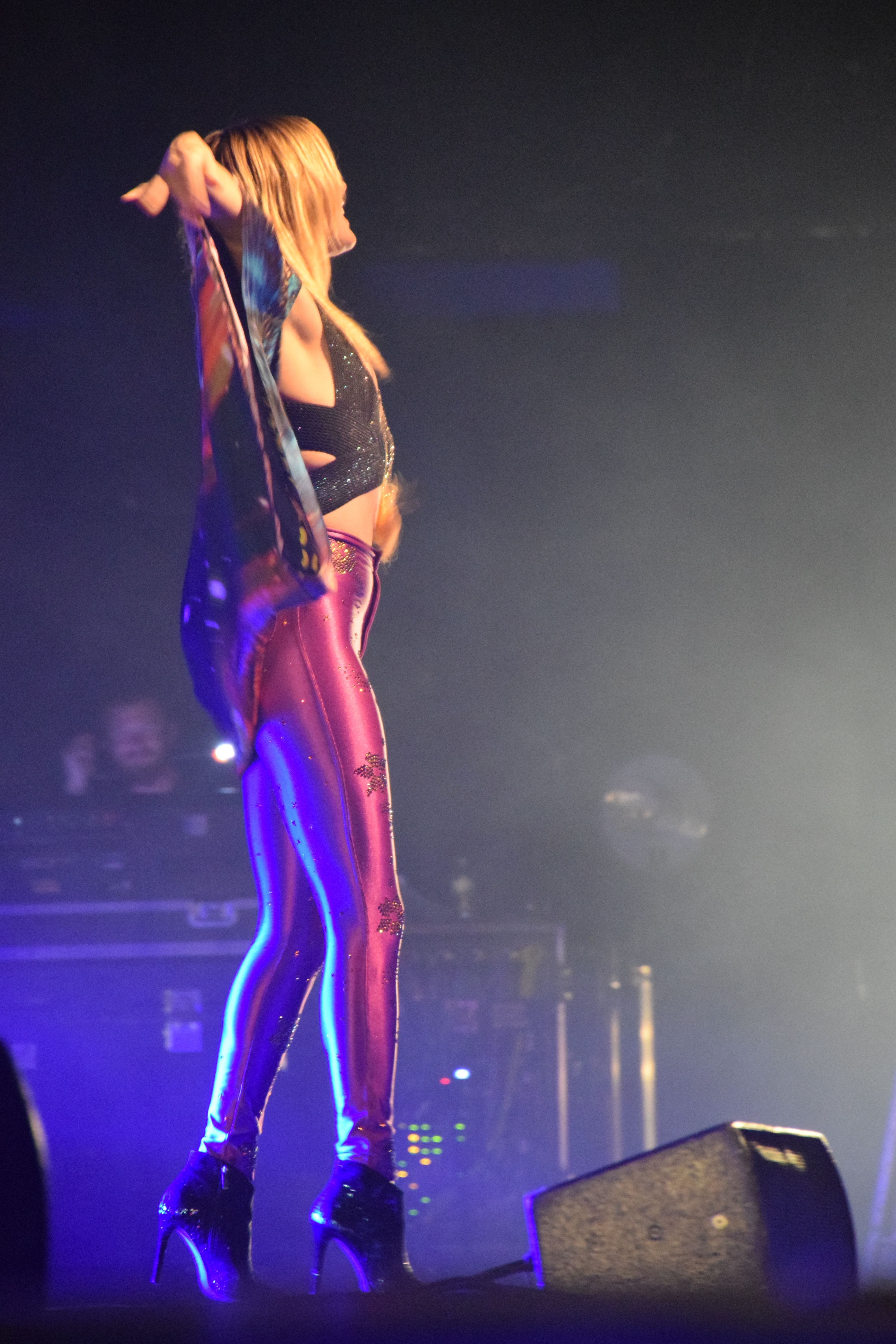 For anyone that hasn't had the chance to witness Madame Potter, put it on your musical bucket list now! Her showmanship and passion for her work is like no other all awhile remaining humble. You'll leave her shows satisfied, exhausted from the dance party, and in a happy delirious state that only she can create.
Check out my Instagram for videos from the show.