FourFiveSeconds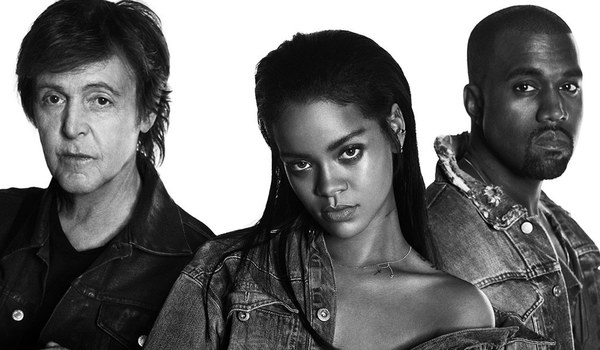 Rihanna's latest single, "FourFiveSeconds", was released this past January from her upcoming eighth album. The tune features Kayne West singing alongside Rihanna and Sir Paul McCartney on guitar. RiRi and Kayne are the queen and king of over-the-top flair, but they switch it up this time around. The song is minimalist in production, and I love that Kayne sings rather than raps.
The music video is beautifully shot and kept simplistic being in black and white. Rihanna rocks an over-sized shirt belted over baggy pants. This look is opposite of what we are used to seeing from her; however, she still oozing sex appeal.
This is a different direction for Rihanna both visually and musically. Hopefully, this is a sign of even better things to come from her upcoming album. Watch the music video below and let me know your thoughts. Love? Hate?
M