ACL Fest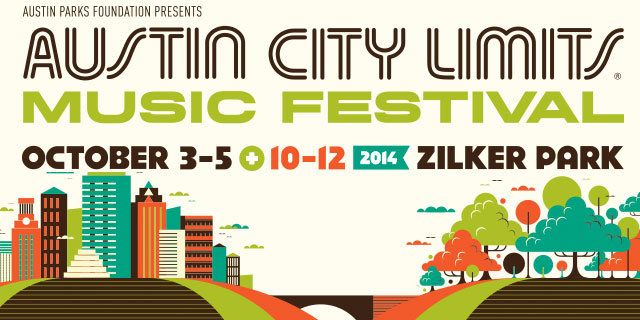 Exciting news happening over in the Teepee!
I will be jet-setting to Austin next weekend for Austin City Limits Music Festival. The festival will be held over two weekends, October 3rd -5th and October 10th -12th, and I've managed to wiggle myself into the first week's set of concerts. The headliners for weekend one include Outkast, Beck, Skrillex, Eminem, Calvin Harris and Pearl Jam.  However, one of the best parts of attending an event like this is finding new artists and bands. 
ACL Fest has been a music festival bucket list item for years, and the excitement is almost uncontainable. Austin alone is a city that oozes creativity and innovation, and throwing a music fest on top of that may make my head explode. I will be documenting the shows, sightings and fashion from the event so stay tuned to my Twitter and Instagram for the latest updates.
M