Winter Jam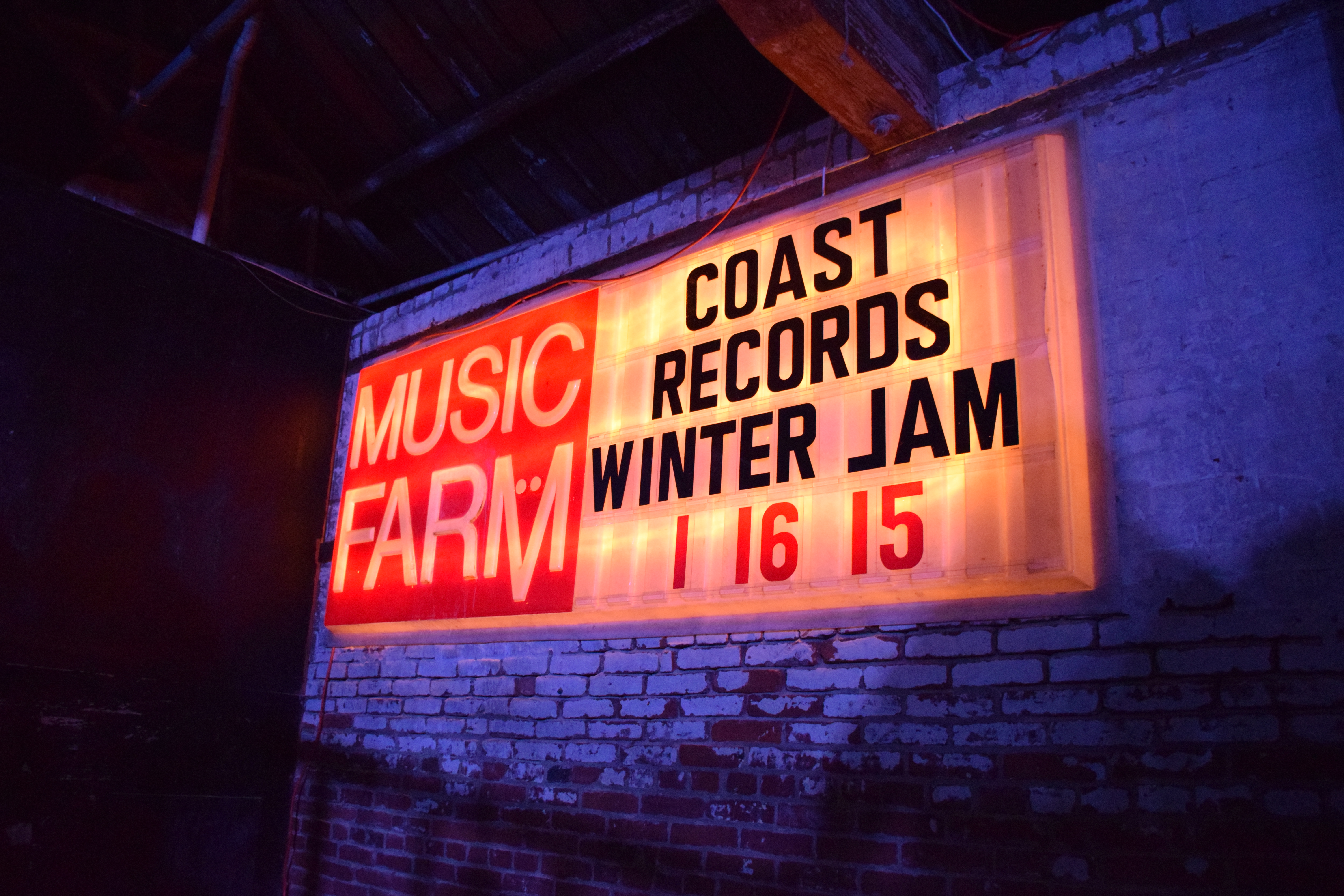 This past Friday night was Coast Records 1st Annual Winter Jam at Music Farm benefiting The American Cancer Society. The crowd was a rag-tag group of local music lovers ready to witness some harmonious goodness. The genres ranged from funk, rock 'n' roll and even to baby-making music (well done, Human Resources 😉 ).  The artists that participated were:
Tyler Boone
The Luke Cunningham Band
The Dunder Chiefs
See Water
Tom Mackell
Human Resources
Chris Wilcox
The Mobros
Holy Smokes & The God Forsaken Rollers (Shannon Vogt)
Boundless
I was excited to catch all these bands since I have only seen Tyler and Luke prior to the evening. Each act brought their own musical flavor and swagger to the stage, and after watching all the bands I have to say The Dunder Chiefs may be my new musical crush. However, it is always a stiff competition when Mr. Boone hits the stage.
Overall, the event was extremely organized and executed efficiently; it was a one-stop shop of local musicians and benefiting a local cause. Win and win. Hopefully, there will be more of these events in the future. A special thanks to Tyler Boone for giving me the opportunity to capture the evening. Scroll down for some of my favorite moments from the night.
M