The Dirty Guv'nahs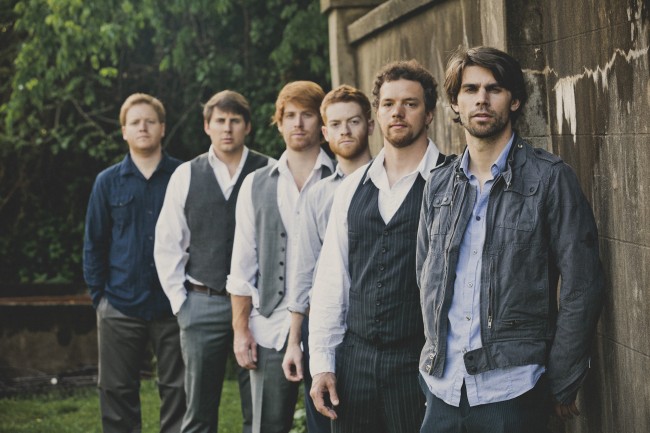 I cannot express the severity of my obsession with this band; if The Black Crowes canoodled with Zac Brown in a sweet makin' love kinda way, the end result would be this harmonious six piece mannish boy flow. I followed these guys all over the state of Georgia during my two-year residency, and every show just seemed to get better. This band's passion for their fans and music is overflowing in every show they play. My fingers are crossed that they play my two favorite songs, "Honey You" and "Don't Give Up On Me".
If you are into a spunky love song, you will also be a fan of "Honey You". With these upbeat drums and playful horns it will send you to the dance floor with the hopes of shaking it down. The lead singer, James, captures the devilish desperation of a man who has got his sights on you and surrendering. What woman wouldn't want to hear that from a man?
"Don't Give Up On Me" is a song that pulls at you from the inside.  The beginning of the song starts with a slow drum cadence to the point where you feel your own heart syncing in rhythm. The lyrics "All I really want is someone to tell me I'm wanted, can you hear me? I'm longing to know tonight." paired with a heavy guitar riff will shock your system. This song lays out a plea to know that his or her counterpart is reciprocating the same emotions, and who can't relate to that? However the lyrics, "old enough to know, but young enough to still believe", play into our own naivety that everyone in your life will be there when you need them.
This music will tug at your heartstrings and make you want to shake it all at the same time. I hope to see you all at the Music Farm Saturday locked, loaded and ready to dirty with the Guv'nahs.
M