The Best Albums of 2014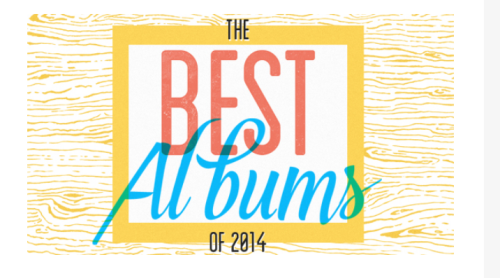 Paste Magazine and Rolling Stone released their picks for the best albums of 2014. There were some surprises and some not so surprises; you can check out both lists here and here. Collectively, I think both lists cover a lot of awesome music, and I wanted to provide my favorite albums from the two lists:
Gary Clark, Jr., Gary Clark, Jr. Live
Benjamin Booker, Benjamin Booker
Miranda Lambert, Platinum
Sturgill Simpson, Metamodern Sounds in Country Music
Foo Fighters, Sonic Highway
Run the Jewels, Run the Jewels 2
There are also some awesome albums that didn't make either above list, but rocked my ears and couldn't go without mentioning.
Lake Street Dive, Bad Self Portraits
Wiz Khalifa, Blacc Hollywood
Cardboard Kids, Echo Boomer
The Weeks, Buttons
The New Basement Tapes, Lost On The River
2014 was a great year for music and cannot wait to see what 2015 holds. What are some of your favorite albums from 2014?
M