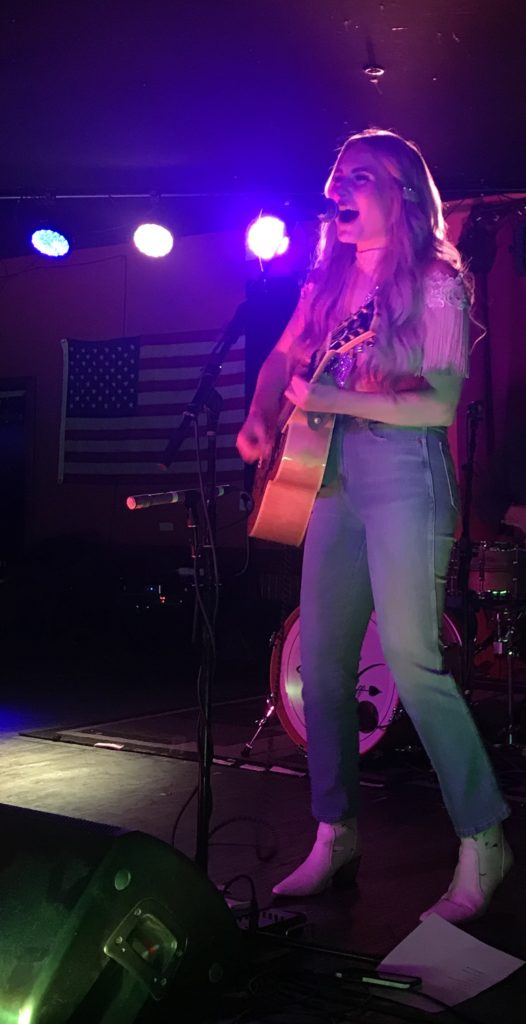 She's a singer/songwriter that has been creating music since the age of 13. She released her first EP, "Our Time" in 2014 and will be releasing her long-awaited sophomore album this July. She's opened for country acts like Travis Tritt, Tracy Lawrence, Gary Allan, Thompson Square, David Nail, and the list goes on.

This is Lauren Hall…
This interview was a little different this time being conducted over Zoom. We pushed through the technical difficulties to cover some great topics. One item in particular was the Charleston country music community. It's smaller compared to others around town but these artists are anything but small. Many of these musicians move to Nashville but always make a point to book hometown shows several times a year. One of these artists, Haley Mae Campbell, has been a previous interview on this podcast.
In regards to moving to Nashville, Hall is waiting for the right time. "Don't move unless you have a reason", she states. It'll be vital to have a team in place and a plan. Especially in a town filled with talented musicians, it'll be important to have a calling card which will be her new EP. Hall's second single, "Gone" will be released tomorrow followed by the music video Friday, May 29th. The best part is that you'll be able to see her perform live Friday, May 29th at the Windjammer.
Link Up: Spotify | Facebook | Twitter | Instagram | Youtube
Podcast: Play in new window | Download