Recap: John Paul White and Finnegan Bell
This past Saturday night I attended the STAC (St. Thomas Anglican Church) House Show featuring John Paul White and Finnegan Bell at St. Thomas' Church. If you've never been to the town of Cainhoy it could be rather misleading on the location. As a resident of West Ashley, it took me about an hour to get out there (thanks, Mount Pleasant traffic) but it was worth the travel. The old church can easily be missed as there are no signs or paved road to mark its existence. This was my first STAC show and I'm always intrigued to see how people transform everyday spots into music-worthy venues. This church is tiny with a handful of pews on the first and second levels; however, didn't stop this sold-out crowd from filling each and every spot.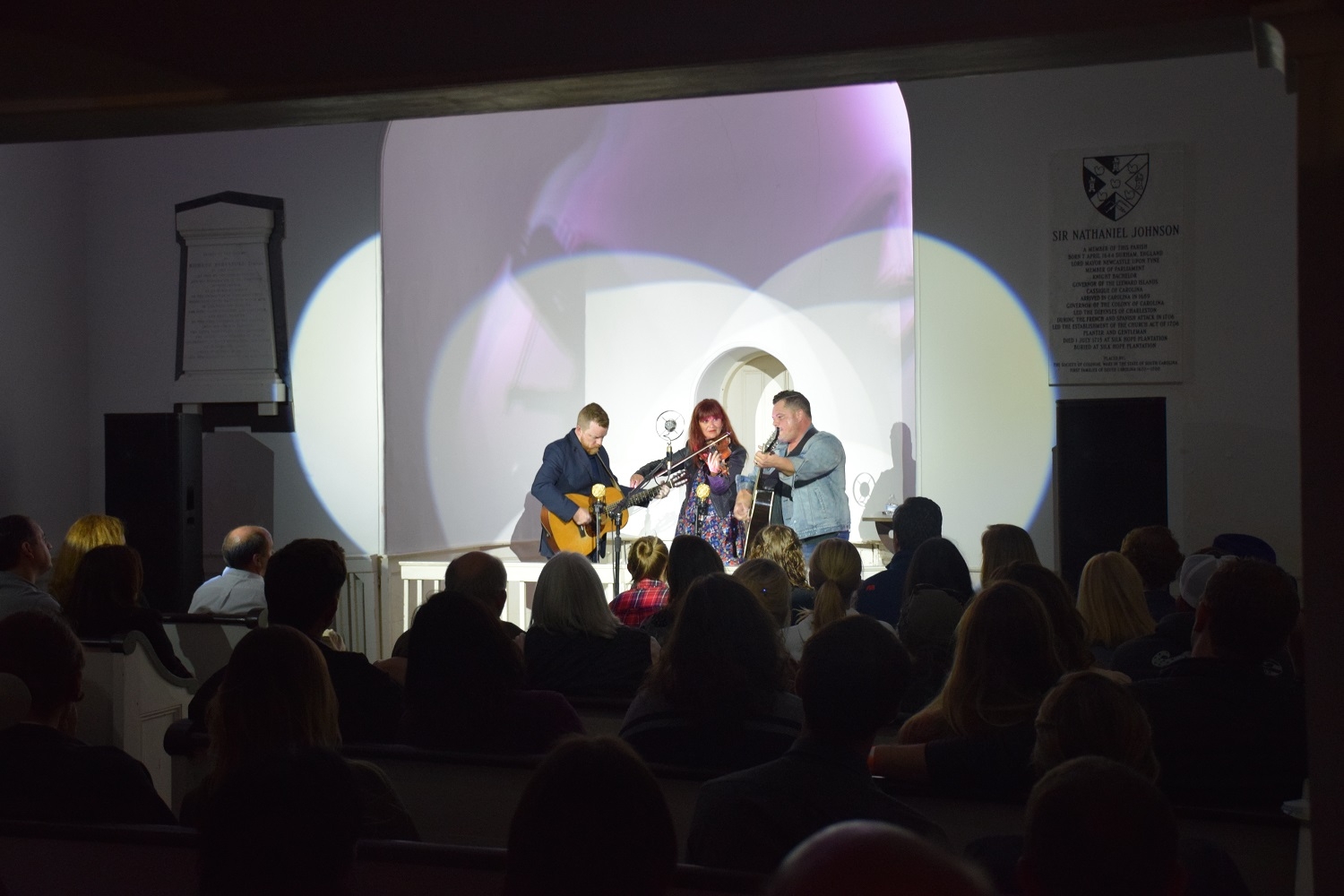 Finnegan Bell started off the night with some crowd favorites and concluded their set with their latest single, "Better Off Dead". You can watch the music video from last week's post. If you've never seen these guys play, please make a point to do so. Their great energy and harmonies will make you an instant fan.
Shortly after Finnegan Bell's set, John Paul took the beautifully lit stage. He gave me a Johnny Cash vibe with his tall stance, dressed in a black suit with long and tousled hair. He's soft-spoken, but his singing cut through the tiny church. He played many tunes from his latest album, Beulah. Listen below to the opening of his show.