Music Confab 2018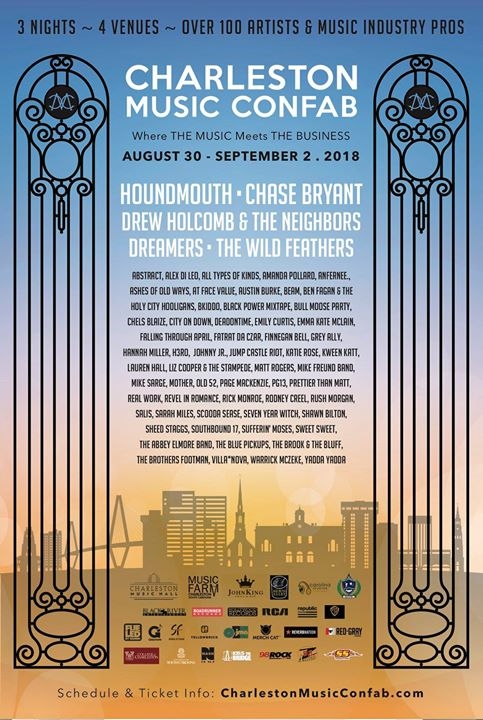 It's Charleston Music Confab time again! The fourth annual multi-genre music conference is kicking off this Thursday night. I had a chance to chat with Dave Stewart, Confab founder, yesterday to get a preview of the upcoming events. I asked Dave the following questions, and you can listen to Dave's answers in the recording below.
Every year Confab keeps expanding the musical lineup and this year you've added some large acts like Houndmouth, The Wild Feathers, and Drew Holcomb and the Neighbors, what was the reason for including some of these bigger name bands this year?
Besides the great nighttime showcases, there are educational seminars during the day. What are some of the most important ones to attend if you're an aspiring musician?
This is also a great time to network and discover some great upcoming talent, do you have some bands that stand out to you this year?
There are still tickets available and you can see the full schedule here.