Muddy Magnolias Interview: Southern Ground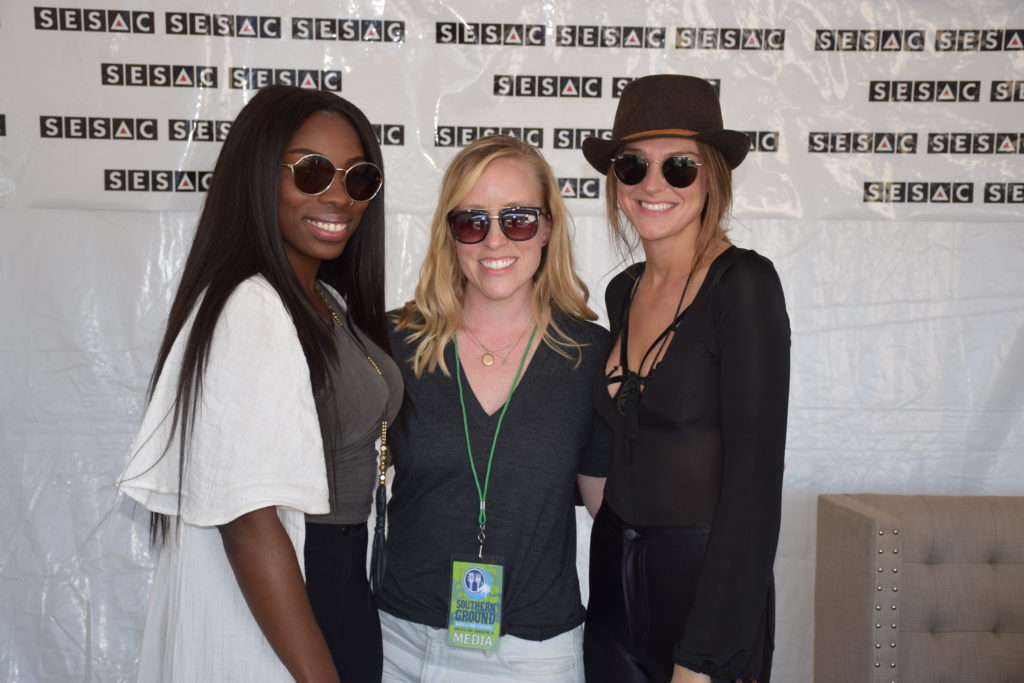 On day two, I got the chance to sit down with country, rock, soul duo, Muddy Magnolias. I've been a huge fan of these ladies for quite some time, and getting the treat to chat them up was thrilling.
This time around the interview was shorter, but we managed to cover some of their tunes from their upcoming album, their strong hat game, and how single, "American Woman", makes a great entrance song.
Kallie and Jessy are the two fierce forces that make up Muddy Magnolias. I caught their show prior to chatting, and was excited to hear a new tune, "Brother, What Happened". This tune is their way to express some socially conscious issues. They wanted to experiment with some hip hop aspects, incorporating drum loops. They've written socially conscious songs in the past, but wanted to keep this one light. This was their third time playing the song live, and they love the reaction and energy from the crowd.
"Brother, What Happened" will be on their upcoming debut album due out late August early September. This independently-released album will have songs that are "easy to digest and enjoyable but has an ebb and flow" throughout the entire album.
After talking business, I had to know about their hat game. If you follow the gals on Instagram, you will see an array of big hats, small hats, fabulous hats and more. They mentioned Nashville boutique, Kitty, was one of their favorite places to find their hats. After perusing their Instagram, I think I might need to start working on my hat collection as well.
I always like to end interviews with a fun question, and I asked the girls what would be their entrance song. Let me set the stage…. You're attending a party, and it's time for you to make your grand entrance what song would play for your badass walk-in? It's like our baseball walk out song, but more glitter and less dirt.
Jessy and Kallie both agreed on Beyonce's "Formation", and who wouldn't agree? But that also segued into a discussion on their single, "American Woman". If you haven't listened, please drop everything and go do it now.  It's an anthem that expresses the Magnolias' strength, lady-power, and all-around badassery.
Thanks again to the Muddy Magnolia gals for chatting. Everyone go do yourself a favor and get familiar with these gals because they're about to take over.