High Water Festival
I recently attended the third annual High Water Festival at Riverfront Park. The two-day event was curated to appeal to music and food lovers. The lineup was stacked with powerhouse musical acts like Leon Bridges, Jenny Lewis, The Head and The Heart, and many more. For the foodies, Pass the Peas brunch and Low Tide Social provided outstanding noshes and cocktails.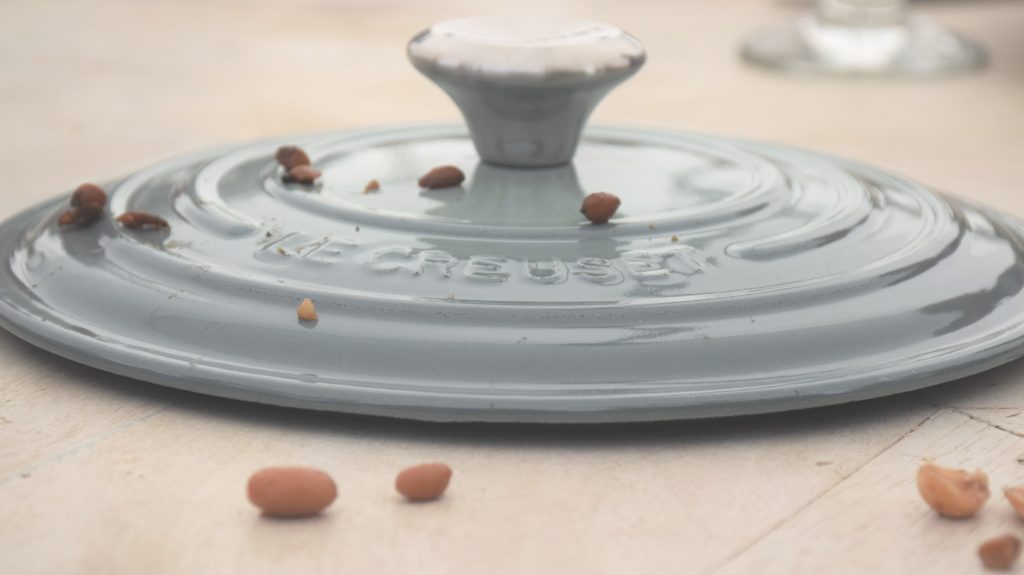 I started my Saturday morning with Pass the Peas a 4-course brunch. I tagged alongside the Le Creuset team to partake in the flower crown making, imbibing, and scent-sniffing from Candlefish candles. The meal was served family style on long tables allowing for us to mingle with newly-made friends. All of the meals were served in Le Creuset dishes, perfect for cooking serving, and dining. The gorgeous decor, people, and food inspired me to create a playlist that would be perfect for any dining setting. Give it a listen here. As for the food, chefs Jacques Larson of Wild Olive and The Obstinate Daughter, and Shuai Wang from Jackrabbit Fillycollaborated alongside Cappie Peete of Ashley Christensen Restaurants and Craig Nelson of Proof for an amazing menu. Check out the sample menu.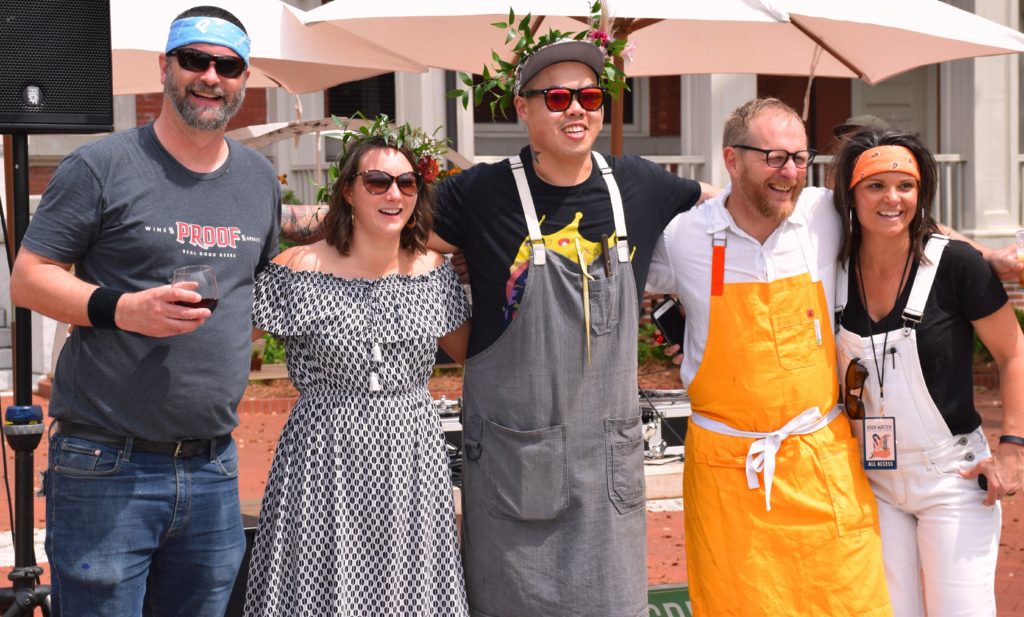 ---
The afternoon was filled with music from The War and Treaty, Mitski, Lord Huron, Leon Bridges, and so many more. The park is divided by two stages where acts play asynchronous making it easy for concert-goers to hear and see each performance. The landscape made it convenient for large groups and families with children to spread out. Something I noticed was the large number of families and individuals with children. This festival was perfect for such a demographic. Another aspect of the festival which stood out to me was the lack of a local stage. Charleston has a plethora of musicians that would help draw a crowd from nearby neighborhoods or assist with pulling a diverse audience. The inclusion would make this homegrown festival even truer to its roots. The Charleston-based band, Shrimp Records Family Band, had a spot in the lineup but perhaps securing a dedicated stage/area would help show off the local musical talent in a more effective manner.

This was my first time attending High Water and overall it was lovely. What's not to enjoy? You're sitting on the Cooper River overlooking the water while listening to live music. It seems this festival keeps getting better with every year that passes. I look forward to seeing what's in store for 2020.