Cardboard Kids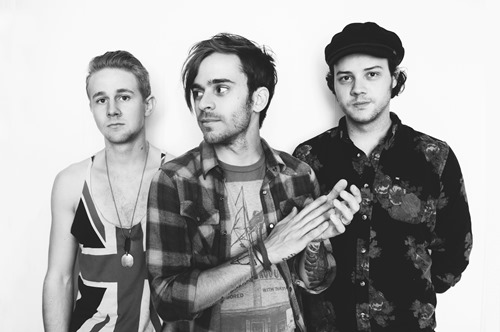 The Cardboard Kids and I have been involved in a digital love affair for months; Instagram likes, twitter tweets and retweets and various other forms of social media courtship. This Nashville based threesome, Jake Germany, Austin Cunningham, Brian McFarlin, released their debut album this past May and it has been on constant spin within my Spotify playlists. They have been referred to as having a sound similar to The Black Keys, but with more southern grit and twang.
Their song, Honey, is a sultry, knee-weakening tune with heavy intro beats that hit you in your chest and will leave you wanting more. This song can set the mood while slow dancing with your lover or pump up the sexy on your turn-down-for-what girl's night playlist. What's The Catch, the third single off their album, grabs your attention immediately with rockin' guitar and lyrics like, "ain't nothing in life free". This is a song that highlights their southern and alternative musical tastes while touching on their funkier side. Oh, Child is my favorite song on the album with punchy lyrics paired with Germany's intoxicating vocal tone makes for a ladywood-worthy tune. Honestly, there isn't a song that I wouldn't recommend to new music searchers. These guys have a reputation for walkin' the walk and talkin' the talk when it comes to their music by providing action packed and high-energy concerts.
I cannot wait to see what the future holds for this talented threesome. Let's grow old together, boys.
Enjoy!
M